The route recently undertaken by Etro's new creative director, Marco De Vincenzo, began with the origins of the Maison, bringing lightness and simplicity to an ever-present tradition. Heritage is approached with a new perspective in search of an eccentric and essential aesthetic.
ETROPÌA is a journey across reality and imagination in search of our own individuality.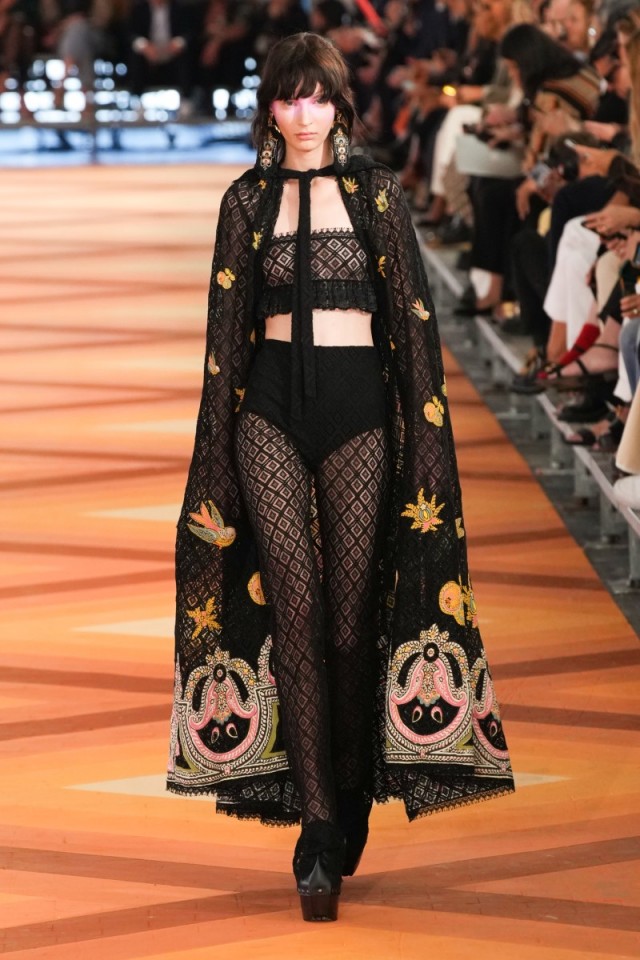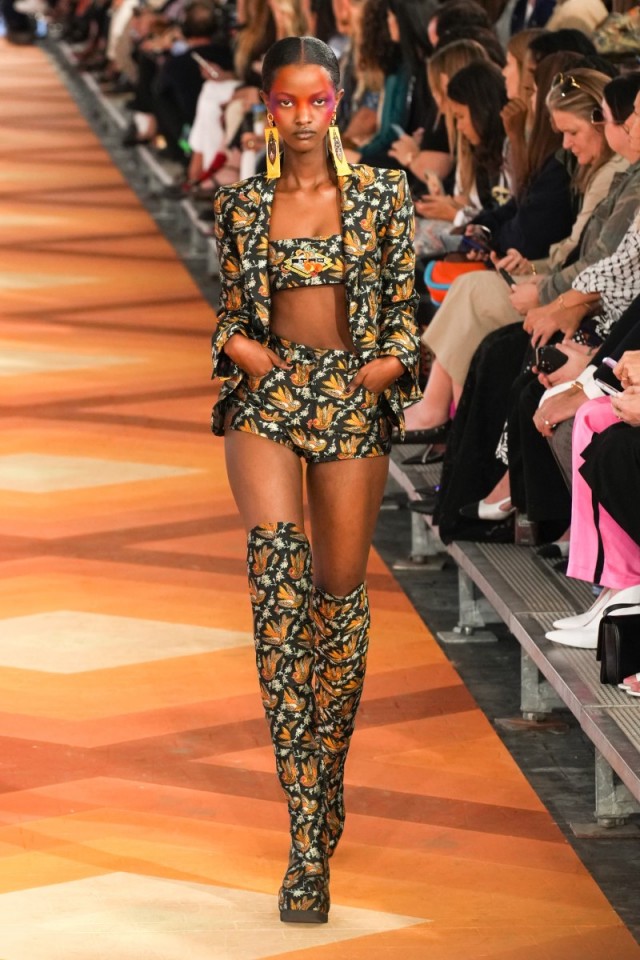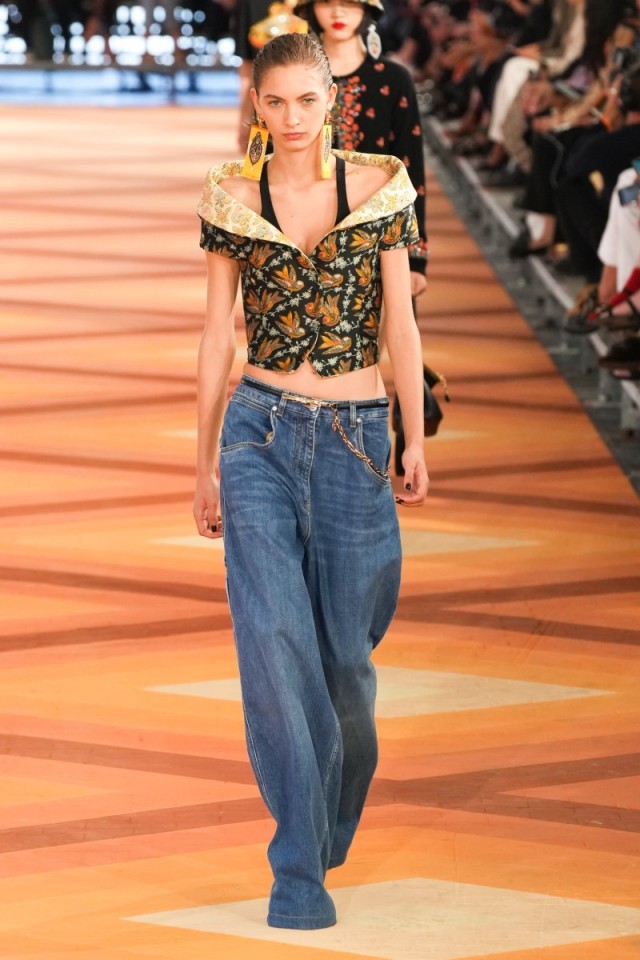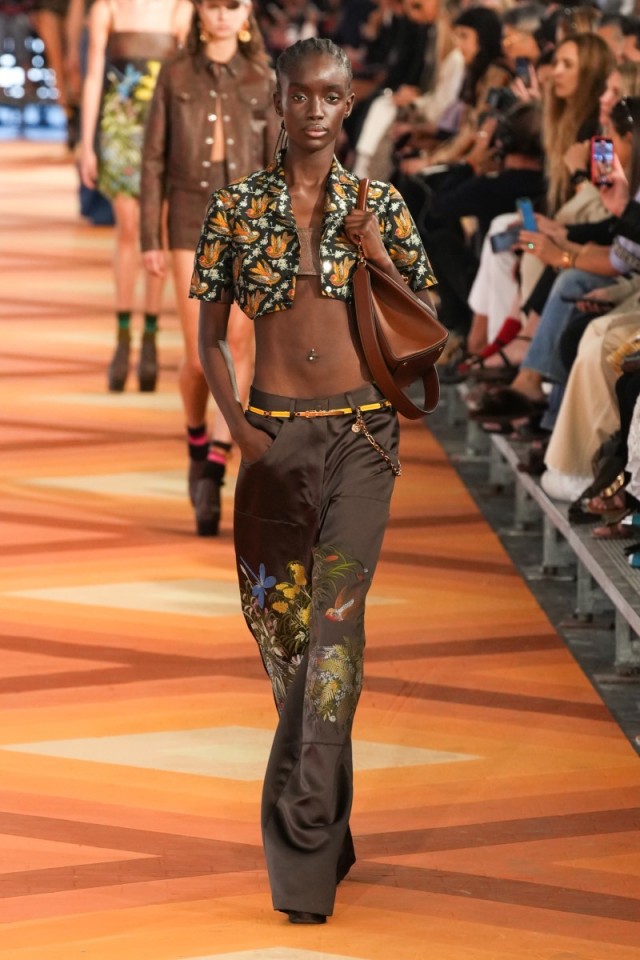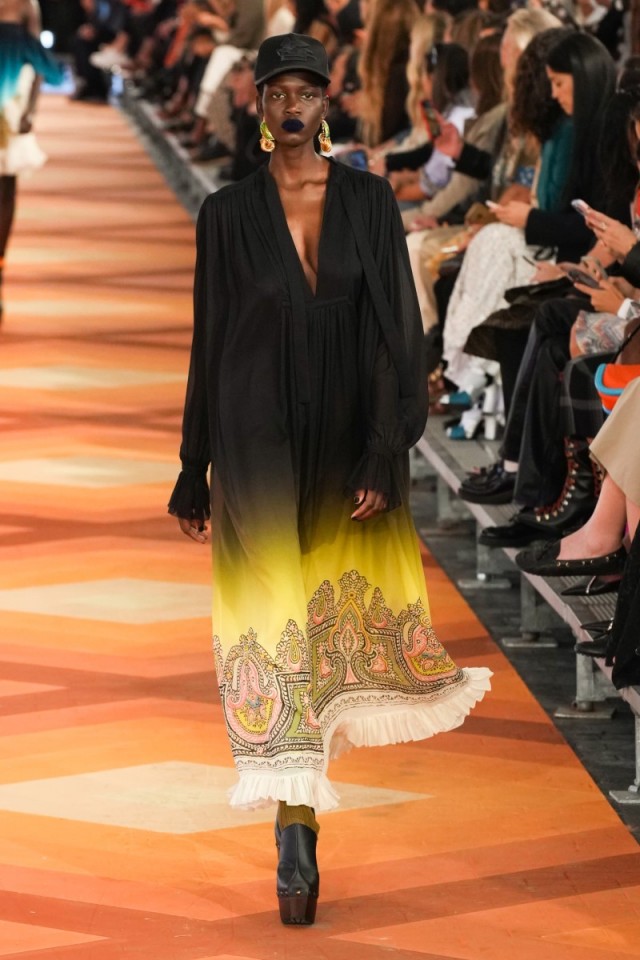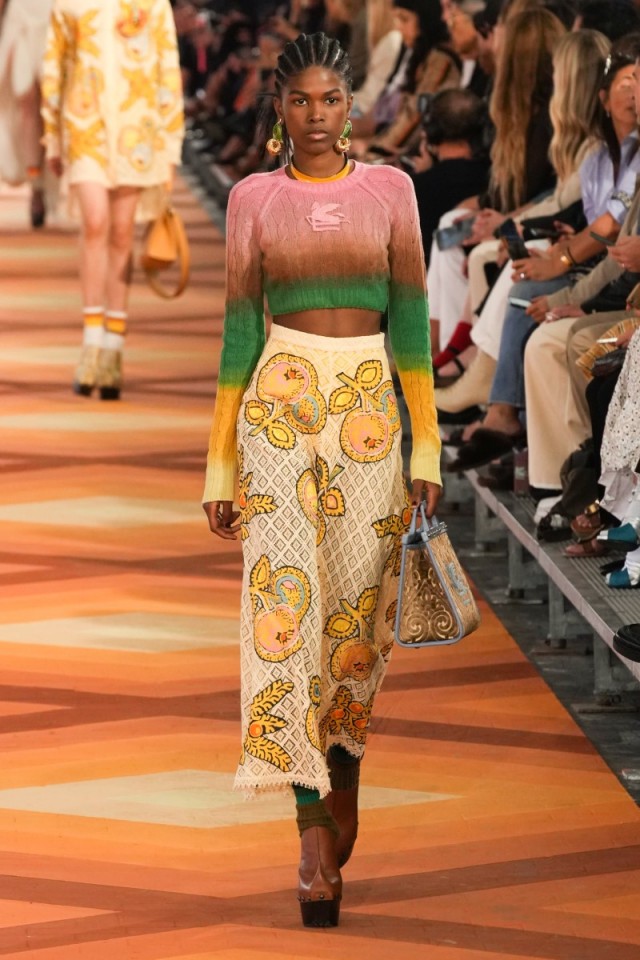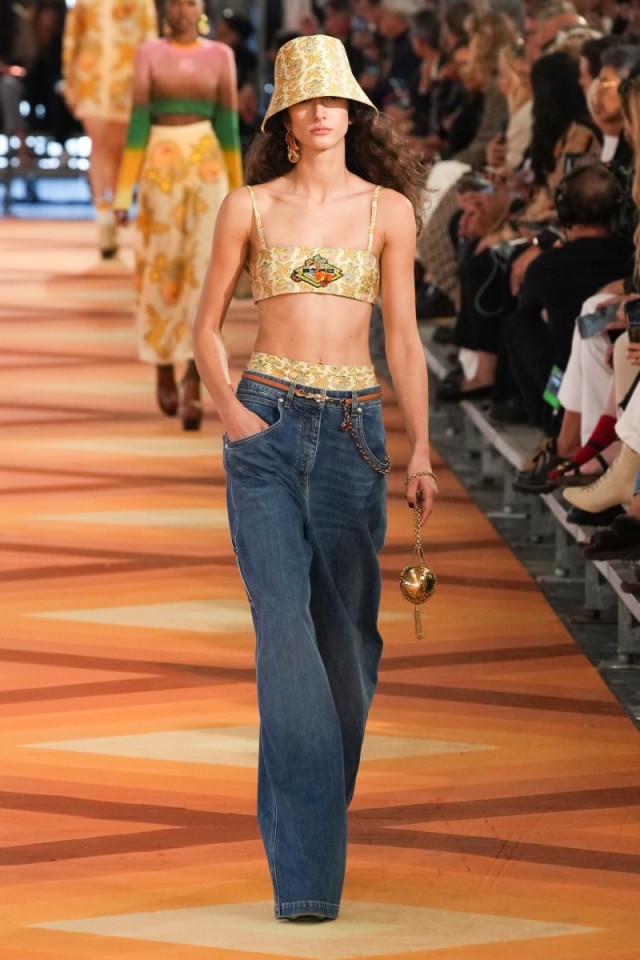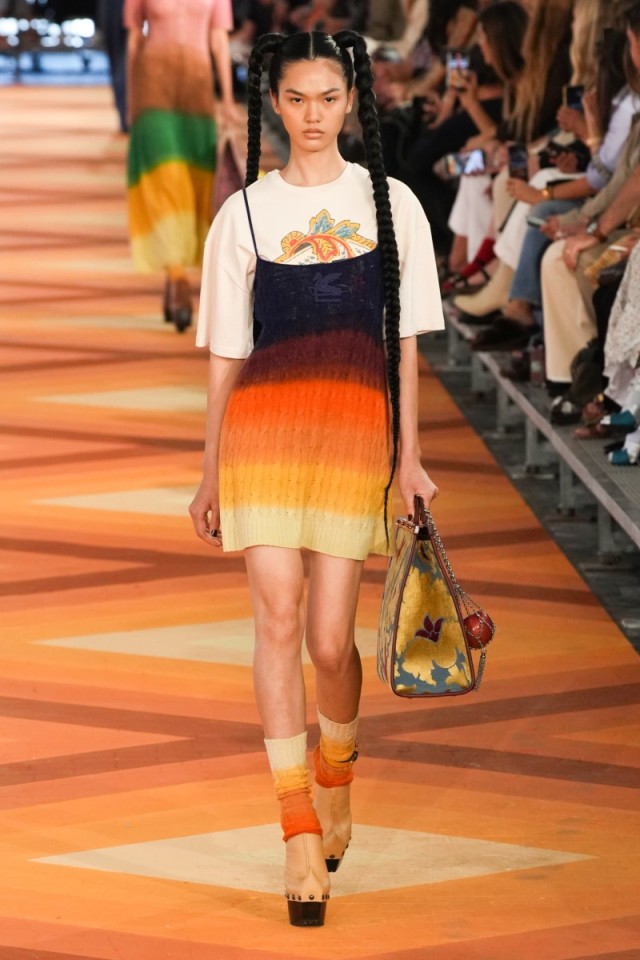 Humoring himself as if he were a gardener with an old botany book, he lets flowers, birds and exotic fruits breathe life into the fabrics as if transplanted onto the catwalk, which is transformed into a psychedelic pattern to be stepped on by Aladdin style high clogs.
There is the past of origins intertwined with the future of sustainability, with bags made from fabrics taken from Etro's archives combined with ultra-modern recycled plastics, as well as the brand's expertise in hand-dyed polychrome cashmere, in denim brocades, in degradé stripes on cotton shirts.
Marco De Vincenzo conceived this collection as a great journey from a standstill in which the imagination leaves the past aside and looks to the present in the construction of a wardrobe made up of dry shapes, of essential pieces with decisive proportions, micro or macro, of a decorativism mixed with the essential that has its roots in the most radiant Made in Italy.