Sadhana Dejust born in 1981 is a self-taught painter who lives and work in the city of Toulouse in France.
Her creations are present in Art Galleries in Paris, Milan, London, New York, and Madrid and she is planning an exhibition in Japan, too
Sadhana tells to us: "Painting is part of my daily life as music is part of my life. It allows me to put the mind on pause and in our lives today where everything is going very very quickly it has become necessary to take a step back and keep a certain serenity.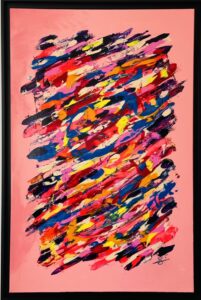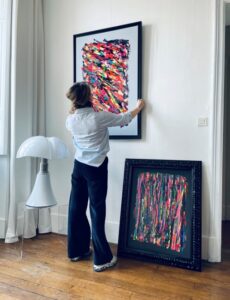 It is like a meditation filled with colors and emotions.
Music guides me, inspires me, makes me want to create colors and make them dance on the canvas.
My intentions when I paint are about happiness, love, joy, strength, balance and gentleness. I want people to feel joy, love, serenity."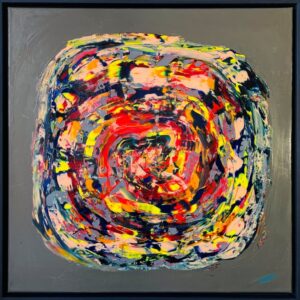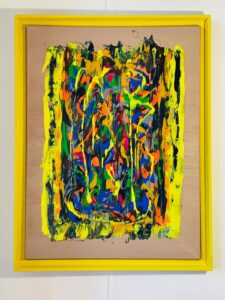 Art is part of life, it is everywhere around us, for example when we observe the sky and the light which transforms and recreates a new sky every minute. Art awakens us and allows us to stimulate our intimate and deep emotions, both artist and spectator.
It also allows us to analyze the functioning of society and brings us together according to tastes, culture, aesthetic values ​​or meaning. Art also has the power to change our minds and our vision "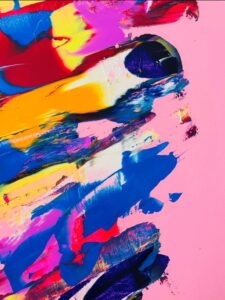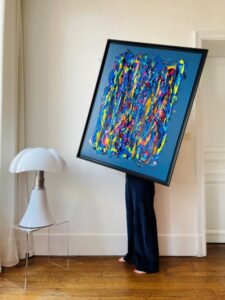 She uses acrylic for a more spontaneous expression, she likes all the colors because each one can be revealed in a more or less surprising way and creates an effect of surprise and a different emotion. Sadhana always does experiment with colors with different pigments, then she loves to deposited on the canvas in order to create a play of colors, light and depth.