AGATA & VALENTINA is a family-owned and operated specialty food business and New York institution established on the Upper East Side in 1993. A second location opened in Greenwich Village in 2012. Our business was born of a passion for fine foods from Sicily, Italy, and around the globe, which drives our desire to share the absolute highest quality products and authentic hand-made prepared foods and pastries with our customers. With a collective 150 years of experience between us, we bring a spirit of hands-on innovation and excitement, as well as tradition to every aspect of our business.

Joe & Agata Musco both grew up in the food business, Joe in New York City and Agata in Catania, Sicily. Agata began her career at Torrisi Caffe, a 100 year-old Sicilian coffee producer, which was (and continues to be) her family's business. She grew up working closely with her father, helping to operate Torrisi's retail and wholesale coffee businesses, as well as supermarkets throughout Sicily and Italy. Mrs. Musco met her future husband, Joseph Musco, when he visited Torrisi Caffe on a buying trip for his family company, one of the premier importers of Italian specialties in the United States. They married and Mrs. Musco moved to New York City in 1981.
In 1991, Mrs. Musco and her husband began pursuing their vision of creating a world-class Italian specialty food retail business in Manhattan. This vision would eventually materialize as Agata & Valentina (named for Agata and her daughter, Valentina), which opened its first location on the Upper East Side of Manhattan in 1993.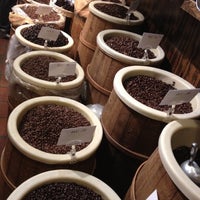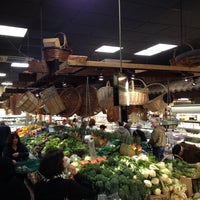 Louis Balducci, the Musco's partner in Agata & Valentina, has also spent his life in the specialty food business. The grandson of Louis & Maria Balducci, the founders of New York's first and most storied Italian specialty food market, he grew up working at the store in the West Village. He eventually became the General Manager, overseeing all aspects of the business. In 1993, Louis parted ways from Balducci's and joined forces with his long-time friend and purveyor, Joe Musco, to build Agata & Valentina (Joe and Louis originally met when Balducci's began purchasing products from Joe's import company in the 1970s).
Valentina Musco Puleo & Michele Puleo represent the next generation of Agata & Valentina. Valentina, Joe and Agata's daughter, was raised in the store and has been working with her parents and Mr. Balducci for her entire life. It was no surprise, then, that she took an interest in joining the family business after getting her graduate degree. Mrs. Musco Puleo and her husband, Michele Puleo, have both assumed management roles at Agata & Valentina.
Agata & Valentina was born out of Joe, Agata, Valentina and Louie's boundless passion for high quality specialty food products from Sicily and around the globe, and they treasure every opportunity to share this passion with their customers.