The first and original global luxury beach club brand is set to launch its second location in Italy
Global luxury lifestyle and hospitality brand Nikki Beach is set to open its newest location in Costa Smeralda, Italy. Nikki Beach Costa Smeralda is situated on the beautiful bay of Cala Petra Ruja in Sardinia, Italy. With a private and secluded beach, postcard-worthy landscape and panoramic sea views, the location will be an oasis like no other. Costa Smeralda is known as one of the most exclusive destinations in the world with translucent turquoise seas and sandy coves.
"European expansion has always been a focus for our brand, and we've been looking towards Italy. The scenic location, natural beauty and elevated Italian crowd made this coastal property an ideal fit for our brand," says Jack Penrod, Chairman and Owner of Nikki Beach Global. "Our partner, Smeralda Holding, is helping us to expand our reach throughout Italy and with this sought-after tourist market." Nikki Beach's first location in Italy, Nikki Beach Versilia, debuted in 2016.
"In light of the strategy to increase and diversify our range of tourist services", says Mario Ferraro, CEO of Smeralda Holding, "Nikki Beach, a leader of exclusive beach clubs all over the world, is the ideal partner for rendering the offer of entertainment on the Costa Smeralda ever more competitive and unique."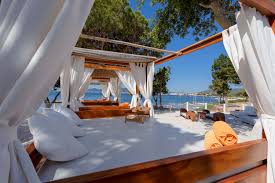 The breathtaking venue will showcase the signature Nikki Beach look and feel, featuring an inviting design of all white with wood accents. With several seating areas, the property will consist of an outdoor restaurant, lounging spots, main bar and beach area. Nikki Beach will transform the space with its signature director's chairs, sofas, dining tables, oversized sunbeds and umbrellas. The venue will hold approximately 300 guests.
Nikki Beach's global dining philosophy incorporates cuisine that is beautifully presented and prepared with simplicity in mind. Nikki Beach Costa Smeralda will offer a refined menu in a unique and fascinating setting. The Mediterranean-inspired cuisine will highlight local and traditional Italian delicacies, fresh seafood specials and Nikki Beach's signature global dishes. The menu will feature fresh green salads, pasta, whole fish from the grill, pizza and sushi. Nikki Beach Costa Smeralda will be dedicated to using seasonal, local ingredients that are organic whenever possible to create farm-to-table dishes. The extensive beverage menu will highlight a mix of both local and international wine and Champagne, as well as handcrafted cocktails including the world famous Nikki Beach Mojito. Open daily from 11am until late, a sunset apéro featuring light bites and creative cocktails will be offered every afternoon.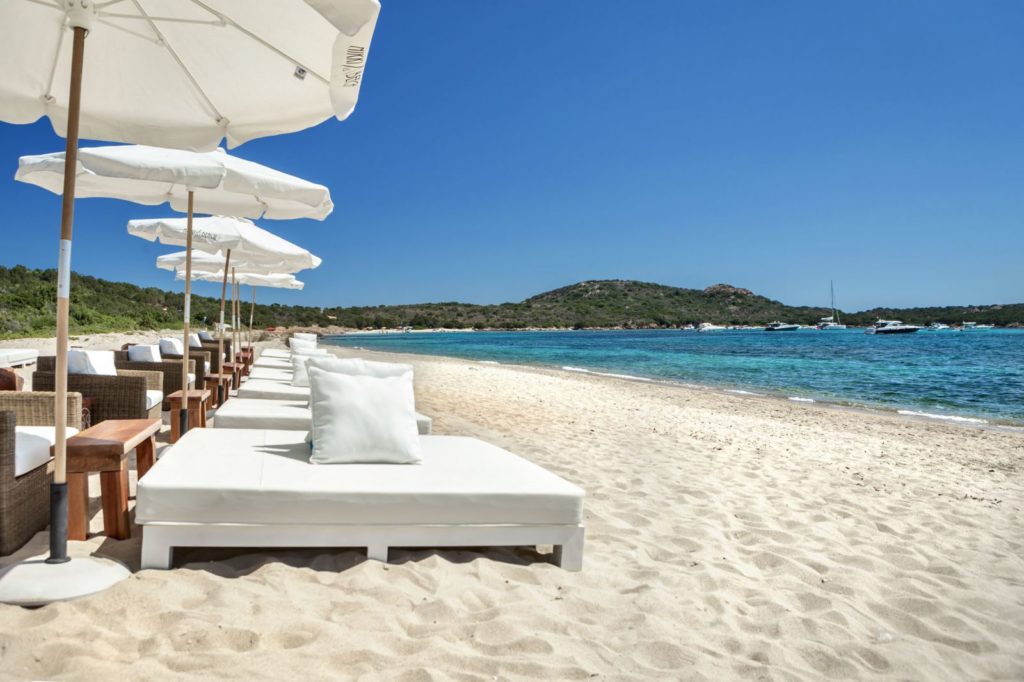 The location will only be reachable by the sea, with access to the property through the tender service departing from the pier in Cala di Volpe, or by private yacht. Nikki Beach has a well-established following in the yachting world with several of its existing locations, including Nikki
Beach Saint Barth, Mallorca, Saint Tropez and Monte Carlo, offering yacht access to the property. Since many of the brand's top clients already frequent the Italian Riviera, they are looking forward to experiencing Nikki Beach at one of their favorite yachting stops.
"Our brand has grown organically through our 'Tell Only Your Best Friends' philosophy, so we think the fact that the property is only accessible by sea is a very interesting way to cater to our existing Nikki Beach yachting clientele," says Lucia Penrod, CEO and CMO of Nikki Beach Global. "Yacht owners have always been very influential in helping create our Nikki Beach lifestyle and are avid followers of our "Celebration of Life" motto on the sea and at the beach."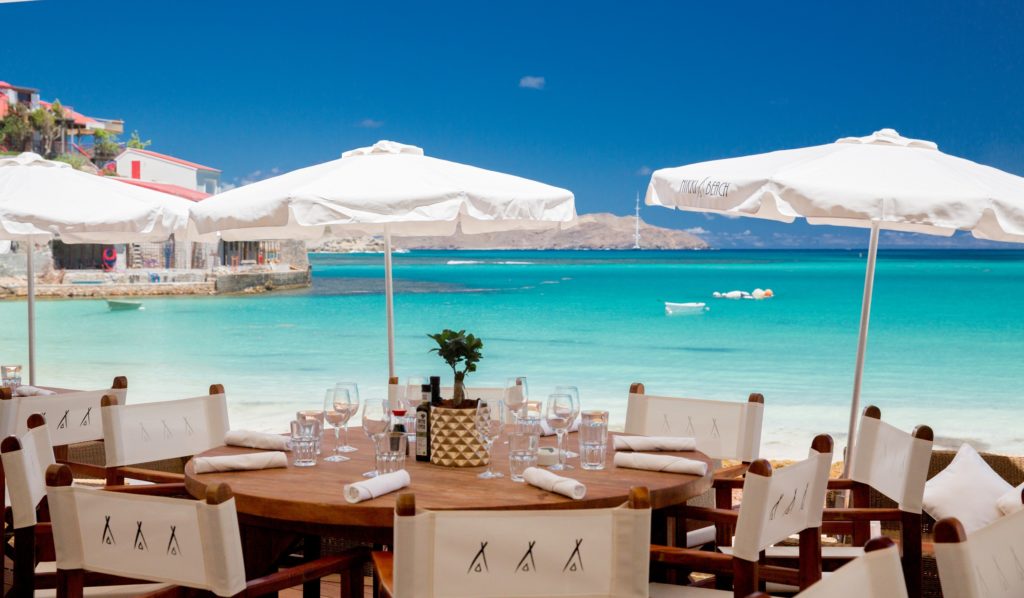 Guests will savor Nikki Beach's world-renowned service, entertainment-dining concept and themed events, fully embracing the philosophy that has animated Nikki Beach since its foundation: "Celebration of Life." The brands' six elements – music, dining, entertainment, fashion, film and art – will also seamlessly merge into a memorable experience through a variety of events. The brand's entertainment is like no other with an organically created, electric upbeat vibe. Nikki Beach's resident DJs and entertainers will be coming from all over the world to get the party started.
On Sunday, June 24, Nikki Beach Costa Smeralda will present Amazing Sundays, an event that is hosted at Nikki Beach locations around the world. The original Sunday, Nikki Beach's weekly party is a feast for the senses. The day will include Nikki Beach's live music and signature entertainment.
On Saturday, August 4, guests will enjoy What Women Want, Nikki Beach's signature fashion series, a stylish concept combining the hottest designers with beauty treatments, cocktails, sweet treats and shopping. Nikki Beach works with top-tier brands and designers to create a one-of-a-kind fashion show with multiple activations. Targeting the ultimate fashionistas, trendsetters and influencers, all of which are part of Nikki Beach's existing clientele, this event always attracts the best crowd in town.
During the months of July and August, Nikki Beach Costa Smeralda will be popping up at the lively Porto Cervo Waterfront at the marina. Nikki Beach's Pop-Up Lounge will play host to exclusive events and offer Nikki Beach's signature hospitality and atmosphere with creative cocktails and Champagne. Guests will dance to the beat of Nikki Beach's resident DJs, and spend carefree afternoons and memorable nights against the backdrop of the bustling marina.
This year, Nikki Beach will celebrate the twentieth anniversary of the opening of its first beach club, founded by the entrepreneur Jack Penrod and his wife Lucia, in Miami Beach in 1998. Today, Nikki Beach Global has grown into an international, multifaceted luxury hospitality company, with
14 beach clubs around the world, including Versilia, Saint Barth, Saint Tropez, Dubai, Monte Carlo,
Marbella and Ibiza, and 4 hotels and resorts.
Since Sardinia is a celebrity hotspot, Nikki Beach Costa Smeralda is poised to host notables throughout its opening season. With emerald seas and white sands, the venue will also be the perfect backdrop for the ultimate luxury beach wedding or celebration.