ROME FILM FESTIVAL13:
Nicole Macchi Princess of Fire for
Robert Abi Nader
The international model and blogger walks the Red Carpet ahead of Cate Blanchett  for "The House with a Clock in its walls"
The Red Carpet opened in a fashionable and fairy atmosphere.
For The House with a Clock in its Walls, with Cate Blanchett, Oscars' Winner, main character in the new movie of Eli Roth, walks the Red Carpet the attended model and blogger  Nicole Macchi, who appears like the Princess of Fire,  "wound among the flames" of an amazing red dress of  Robert Abi Nader, former collaborator of Yves Saint Laurent and Christian Dior.
"When I was invited to the Red Carpet for The House with a clock in its walls – declares Nicole Macchi – I knew it was a families' movie, where the main theme was the magic therefore, I dreamed about a very special dress, a fairytale one, able to enchant also all the children at the Prémière.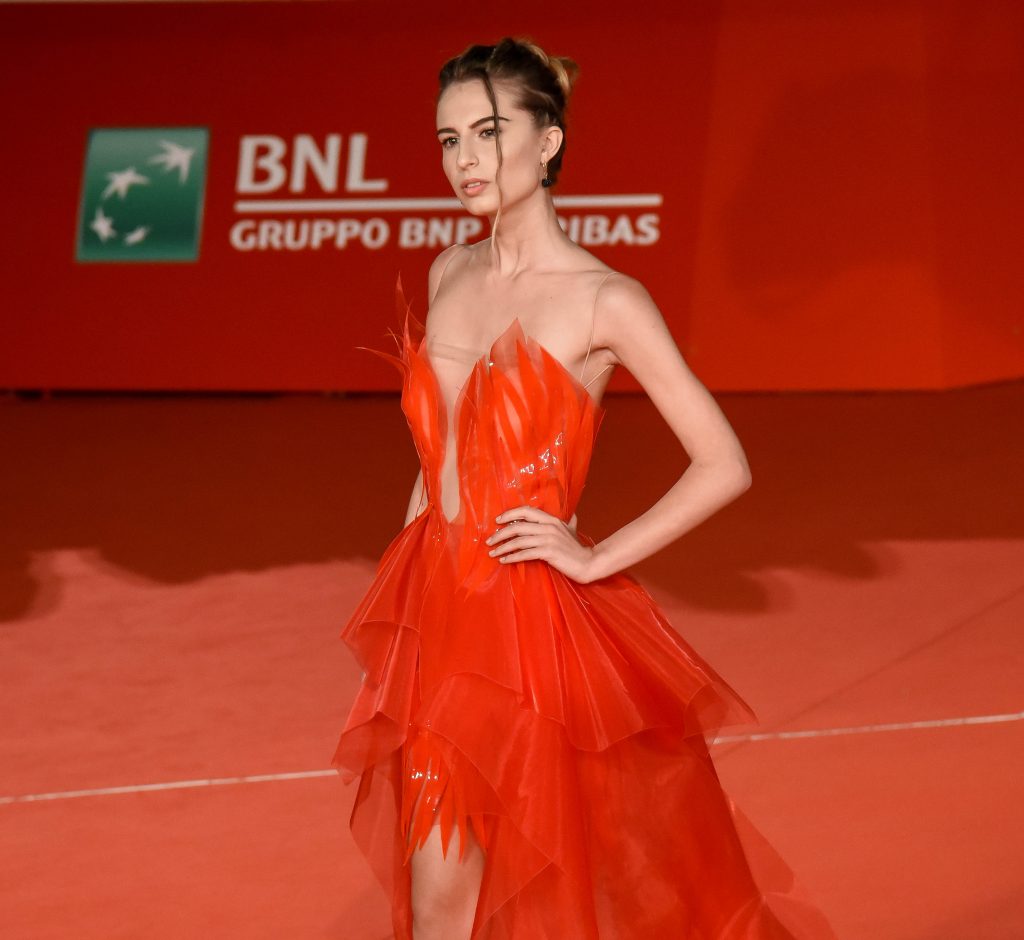 This has been possible thanks to Robert Abi Nader and his ravishing MIMO COLLECTION dresses. I'm litterally fall in love with Robert's creations because he pays attention to details and, at the same time, he looks to the future using innovative materials. 
With this Red Plastic and technical fabrics dress it has been possible to demonstrate that the concept of sophistication and elegance is beyond the classic textile.

For me this gown represents the magical fire surrounding the eternal rivalry between distruction and light, the eternal war between evil and love that characterizes not only the fairytales but our own life.
In Robert Abi Nader I felt myself like the indomitable Princess of Fire who lives inside every woman, able to defeat the fear".
Thanks to:
Dress: Mimo Collection di Robert Abi Nader
Jewels: MiDì Jewels
Shoes: Federica Fasoli Milano
Make up: Anastasia Beverly Hills
Photocredit: Federica Pierpaoli | Btr Photographer