VIETNAM: special discount at Hoi An Silk Marina Resort & Spa
Slash 40 per cent off the price of six nights at the Hoi An Silk Marina Resort & Spa with a special deal for $690 per person twin-share, which includes breakfasts, transfers, two lunches and a dinner for two adults, two cocktails per person per day, two massages per room plus a cooking class.
Hoi An Silk Marina Resort & Spa is located on the banks of Thu Bon River, within walking distance to Hoi An Japanese Bridge, Ancient Town and Night Market. Cua Dai and An Bang Beaches are just a short bicycle or motorbike ride away.
Located right on the banks of Thu Bon River and on the doorstep of the UNESCO World Heritage – HoiAn Ancient Town, Hoi An Silk Marina Resort & Spa is a charming retreat resort designed with a fusion of graceful European and tropical Asian style providing a cozy home-away-from-home ambience. Our resort features 101 guest rooms and villas overlooking the tranquil river or infinity pool and garden to cater for the various preferences of all guests.
Tucked away in the heart of Hoi An and located right on the bank of Thu Bon River, Hoi An Silk Marina Resort and Spa bathes you in the atmosphere of the City of Lantern. With a fusion of graceful European and tropical Asian style, the design hotel offers all the creature comforts you could wish for in a luxury resort. And by night, it's the perfect place to prolong the magic of Hoi An.
Many tours are waiting for you, such us My Son Sanctuary. Between the 4th and 13th centuries a unique culture which owed its spiritual origins to Indian Hinduism developed on the coast of contemporary Vietnam. This is graphically illustrated by the remains of a series of impressive tower-temples located in a dramatic site that was the religious and political capital of the Champa Kingdom for most of its existence. My Son is Hindu sanctuary of the Kingdom of Champa, located in the mountainous border Duy Xuyen District of Quang Nam Province, in central Vietnam. My Son Sanctuary dates from the 4th to the 13th centuries CE. It is situated within an elevated geological basin surrounded by a ring of mountains, which provides the watershed for the sacred Thu Bon river. The location gives the sites its strategic significance as it is also easily defensible.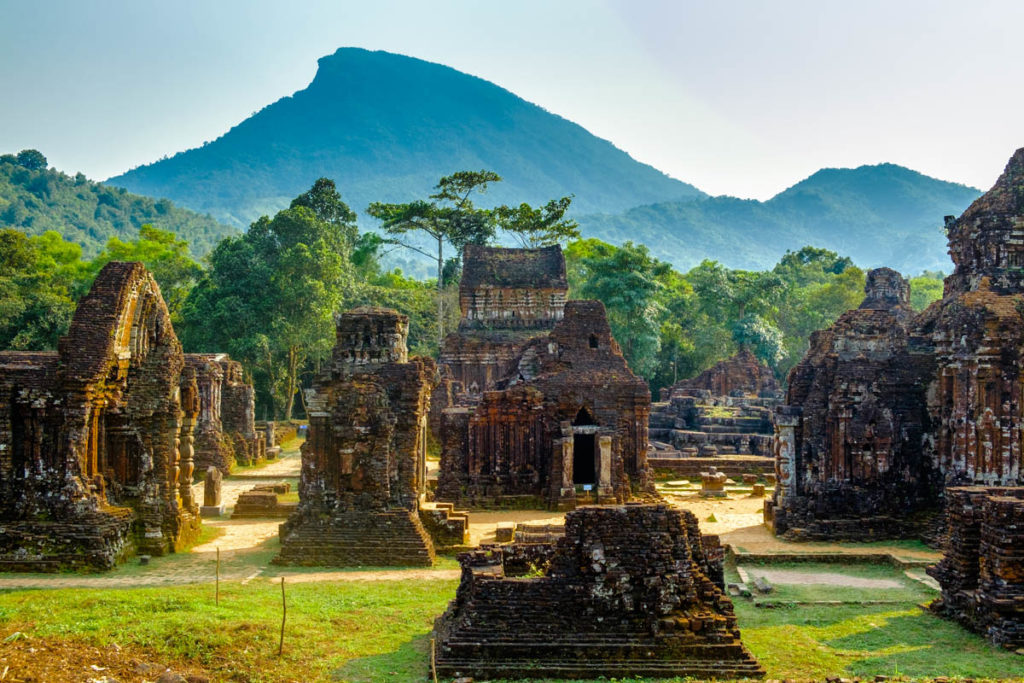 Book by April 26 for travel most dates May 25 to November 30.