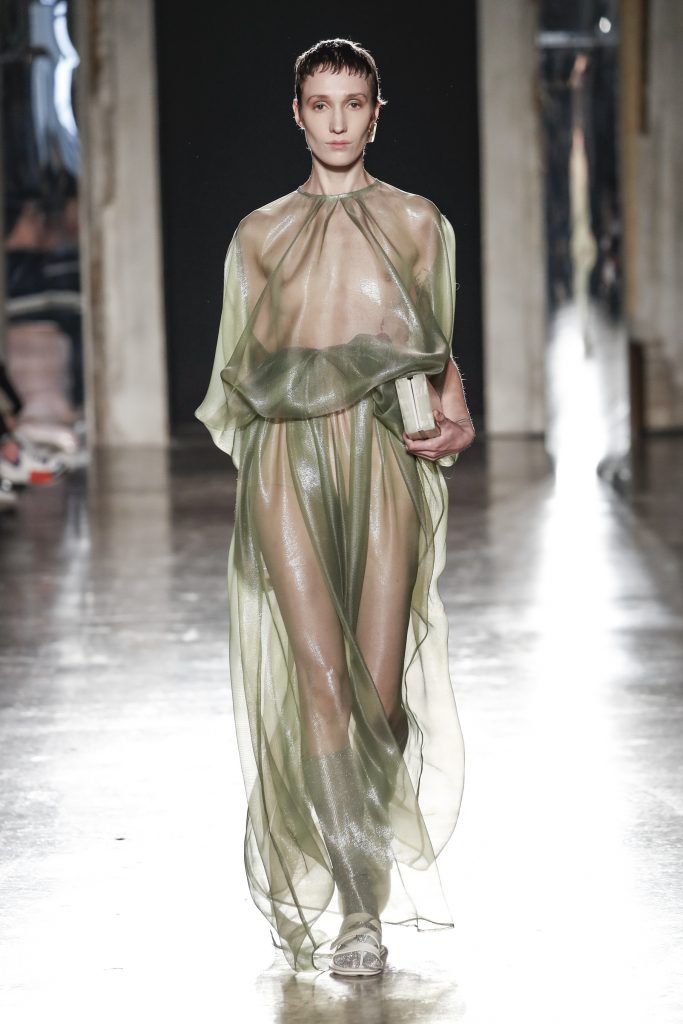 Fashion from the abysses
Alberto Zambelli for the fall winter 2019-2020 translates the sea and its movement: in the depths, at the bottom, where the human eye hardly arrives, emerge as creatures of the abysses organic forms that dance and move at the rhythm of the placid current.
They swell and then come back and envelop themselves in deconstructed and soft shapes. At the movement, the paillette shimmers iridescent, the silk slides down on the body, the velvet knots, and the organza as if the water supported it, forms voluminous roundness.Sometimes, structures acquire a different force, are charged with energy and move like in a contemporary choreography.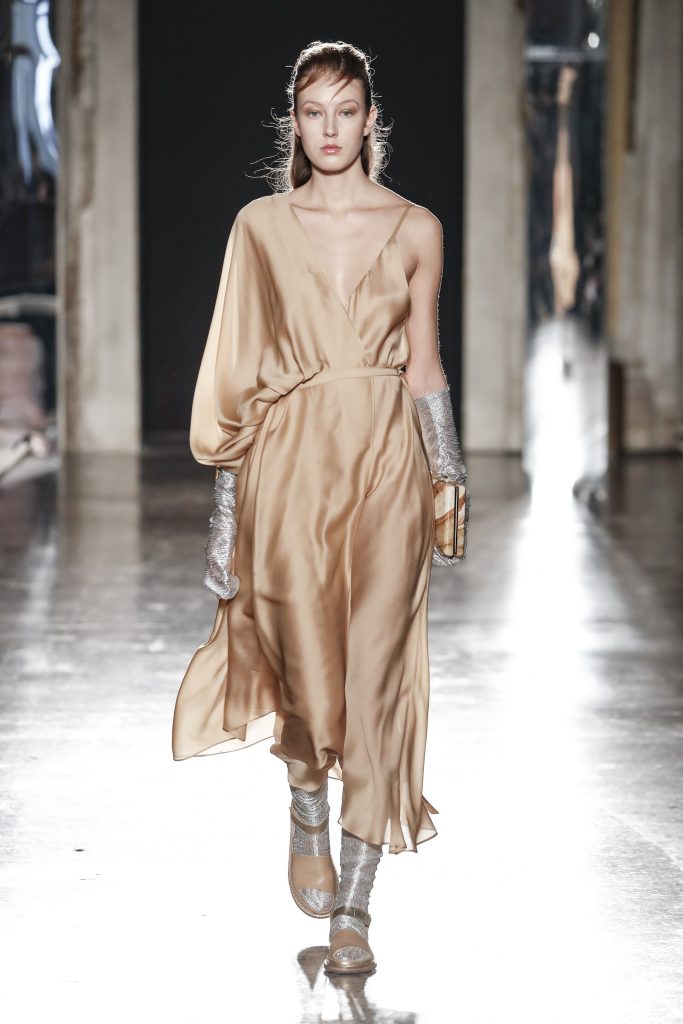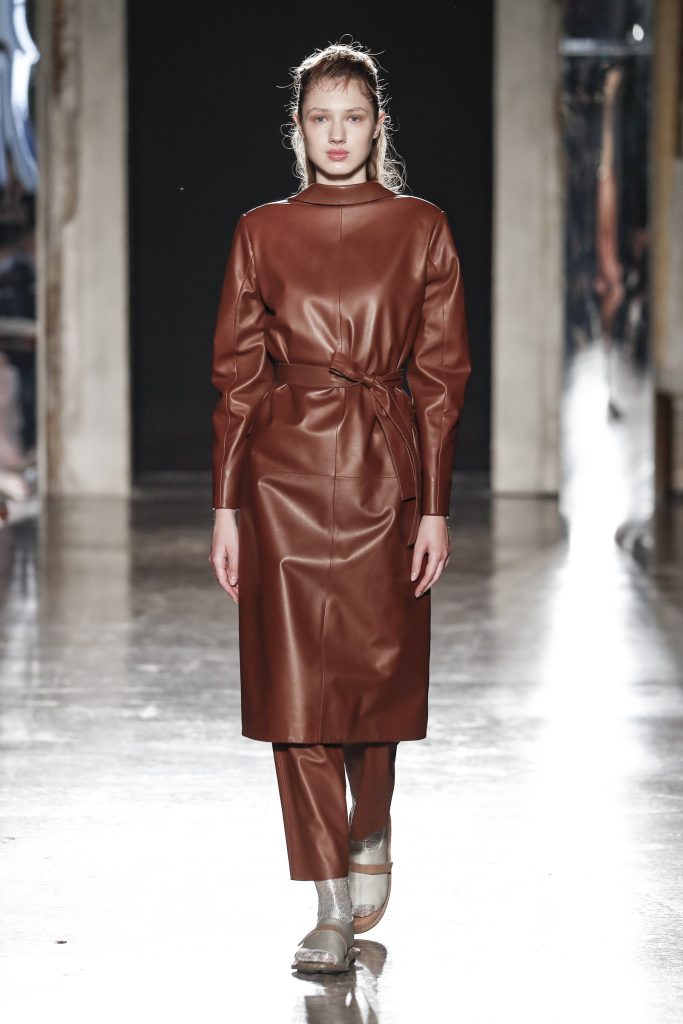 The live mo-vements recall the dance of Pina Bausch in their instinct and in all their naturalness. A dance in apnea to the water sound.Like membranes, the materials begin to take possession of the body within them, and envelop it without changing its nature.
Wool cords encased in silk create muffled casing, while chiffon tapes move in a sinuous way like light seaweed.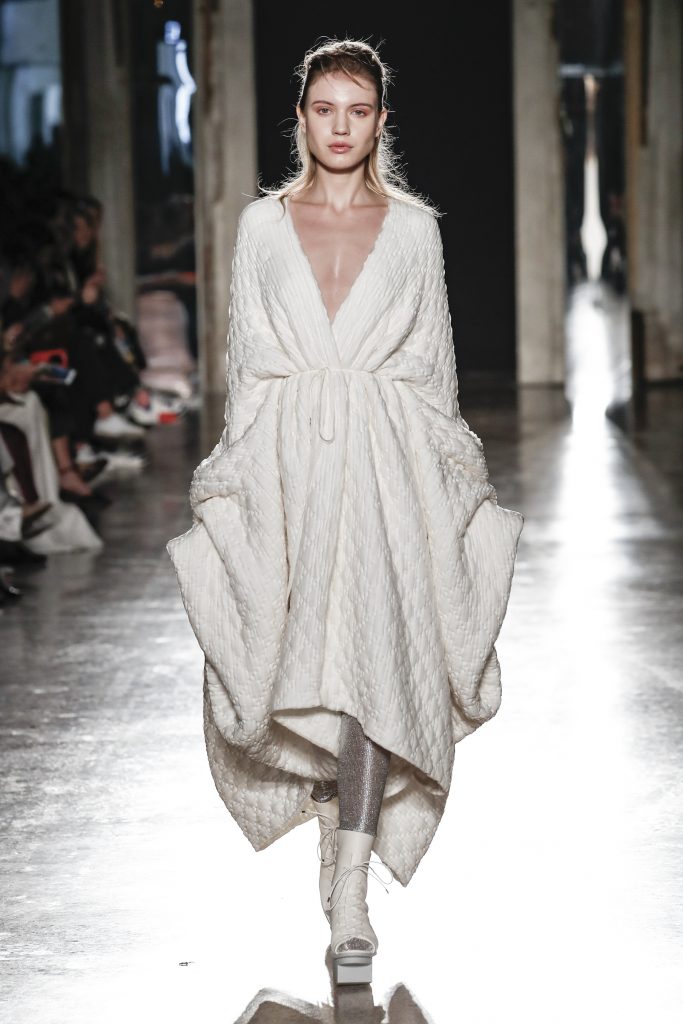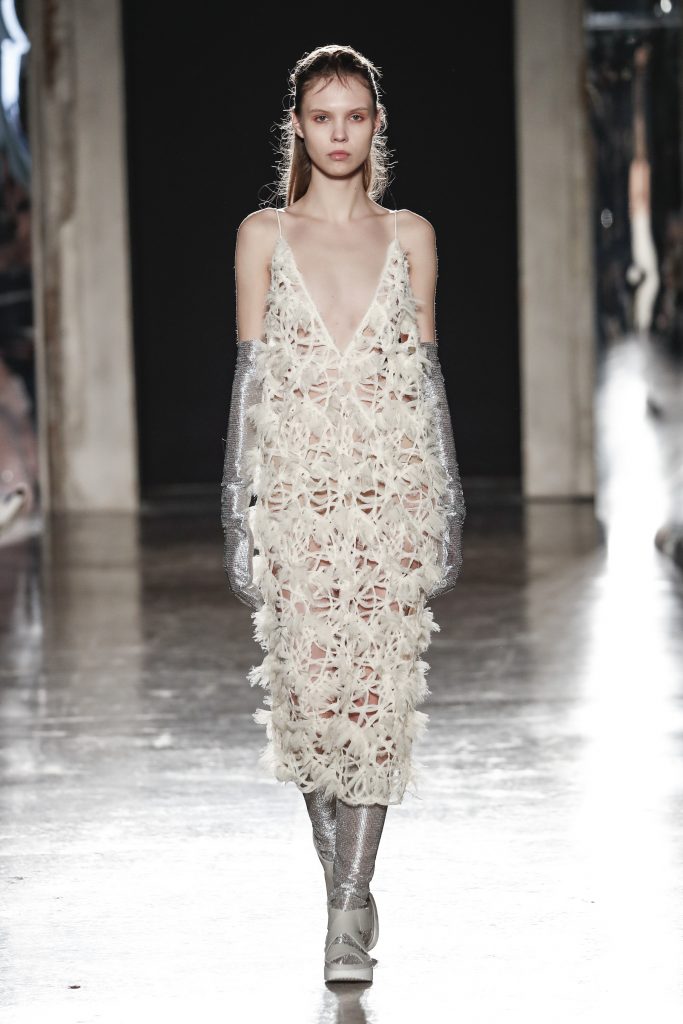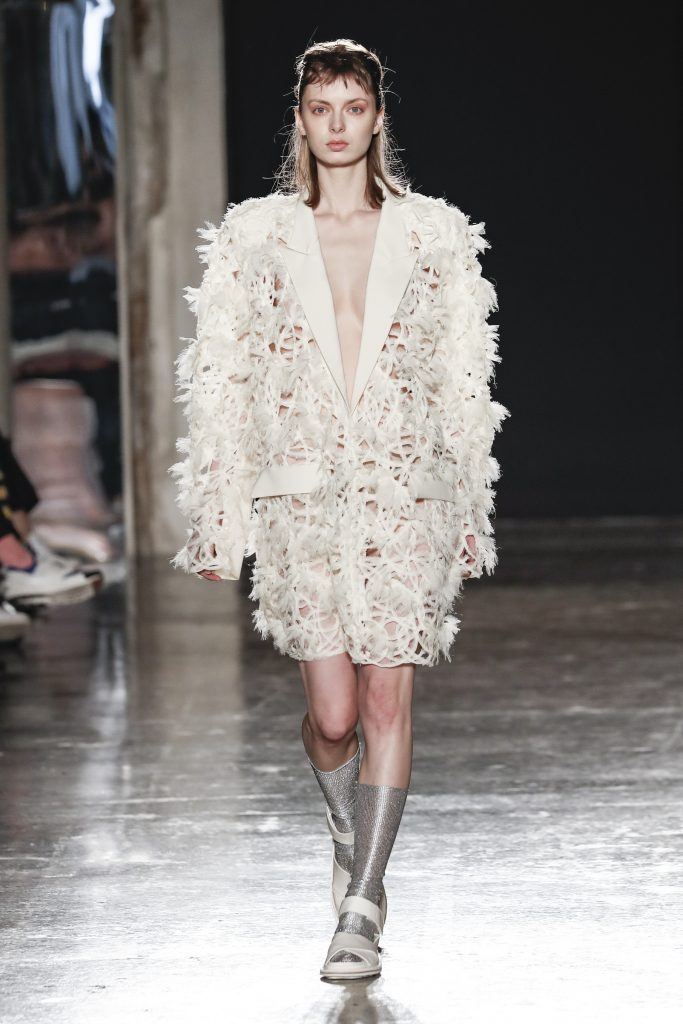 The colors seem to be filtered, as if the current, with its move-ment had smoothed them, and the shades had changed in the depths of the sea, and the light shine only in the points where the water become the mirror.