Lamborghini Huracán EVO completes its European debut tour
Palazzo del Ghiaccio in Milan was the setting for the presentation to Italian and other European customers and prospects of the new Huracán EVO, the latest addition to the V10 family of Lamborghini super sports cars.

After a month of exclusive presentations in Moscow, Berlin and London, the Milan event was the final premiere venue for the new car.

In attendance were the Chairman and Chief Executive Officer of Automobili Lamborghini, Stefano Domenicali, along with members of the Board and 250 guests, including a number of familiar faces from the sports world, such as Fabio Borini, Hakan Çalhanoğlu and the team captain Alessio Romagnoli: all from the A.C. Milan football club.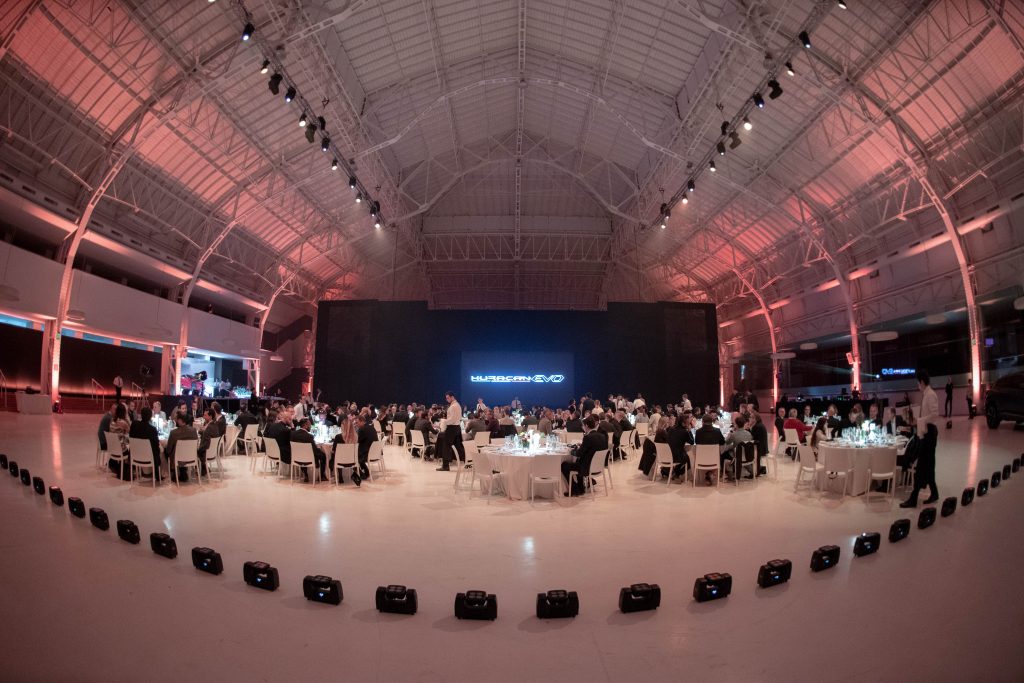 The unveiling of the new Huracán EVO took place during the evening. It is the first Lamborghini with predictive logics for vehicle dynamics control, a highly sophisticated solution, along with the Lamborghini Dinamica Veicolo Integrata, all-wheel drive and all-wheel steering.
The EVO also features a design developed to provide more effective aerodynamics and the new infotainment system with advanced connectivity.

"The Huracán EVO is our latest car unveiled after years of several V10 product presentations and a huge growth in volumes," Stefano Domenicali remarked. "Huracán EVO is the very definition of Evolution; it is a step ahead, and is redefining the segment parameters. It is remarkably easy to drive, while delivering the most responsive, sensory and agile driving experience in every environment."

Huracán EVO is available for ordering through the network of Lamborghini dealerships: three in Italy, in Milan, Bologna and Rome, and more than 60 in Europe, the Middle East and Africa.
The first deliveries will start from early summer onwards, depending on the market.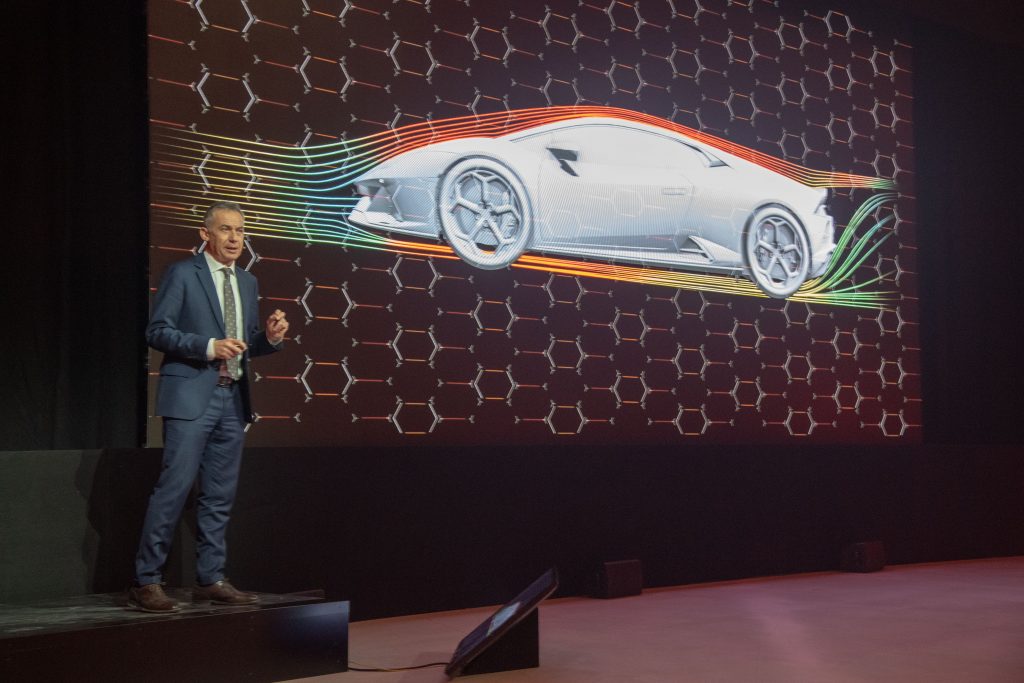 The presentation took place in a particularly important moment for Lamborghini, which closed 2018 with a new global sales record: 5,750 cars delivered to customers. At the upcoming Geneva International Motor Show, Lamborghini will unveil the new Huracán EVO Spyder, alongside another iconic new vehicle.