Gears up to be the first major city in the world to flip the switch on 2019
What's on in auckland, december 31:
Wondergarden Festival, at Silo Park, from 2pm until the early hours of the New Year. The all-age festival features world-class musical entertainment, roaming performers, kids' entertainment, lighting installations and street food.
For the first time. Vector Lightson Auckland Harbour Bridge will join the New Year celebrations, synchronizing with the Auckland Sky Tower Fireworks.
NZ's biggest New Year's Eve street party will take place on Federal Street with SKYCITY.
TVNZ will broadcast the New Year's Eve fireworks and Vector Lights live on TVNZ 1, 2, DUKE, OnDemand and 1 News Now for Kiwis at home and abroad.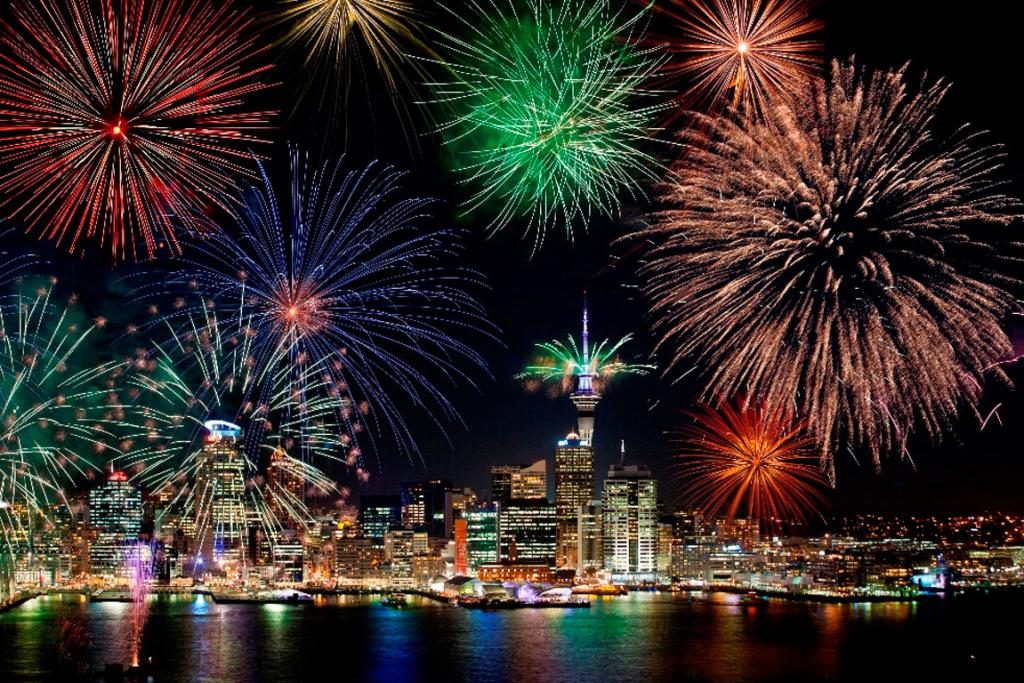 Auckland will be the first major city in the world to welcome in 2019, and is planning a visual and entertainment extravaganza to light up Auckland's cityscape this New Year's Eve.
For the first time, Vector Lights on Auckland Harbour Bridge will join the celebrations with a sparkling display from 9pm, before building up to a countdown to midnight where it will pulse in time with the Auckland Sky Tower.
At the stroke of midnight, Vector Lights will explode into a five-minute spectacular designed to complement SKYCITY's fireworks display, then continue until 1am.
Those lucky enough to be down at Silo Park for the Wondergarden Festival will have a perfect view of the bridge and the fireworks alongside world-class international and local acts.
Up town on Federal Street, SKYCITY will host Auckland's biggest street party, headlined by Jupiter Project and Jetski Safari, from 5pm.
British DJ, Nightmares on Wax, who is the headline act for Wondergarden, is excited to see in the New Year in Auckland.
"I'll be there to shine my light and bring in 2019, which is going to be an amazing year," he says.
"Let the music open our hearts, let our feet move to the beat, and let us feel joy together. I'm looking forward to channelling that energy with everyone at Wondergarden, New Year's Eve, Auckland – see you there!"
Auckland Tourism, Events and Economic Development (ATEED) Head of Major Events Stuart Turner says: "What's particularly exciting about New Year's Eve in New Zealand is that we get to celebrate it first in the world. All eyes are on Auckland, as the major city that leads the world into the New Year."
"I'm proud that the organisers of these significant events in Auckland have come together to support each other. We all recognise the importance of attracting people into the city for New Year's Eve, and together we will make it a memorable night for all involved."More FM is giving one lucky couple the chance to win the key to Auckland for the best New Year's Eve Experience.