Hopkins Architects has completed the Buhais Geology Park Interpretive Centre on a former prehistoric sea in the emirate of Sharjah, UAE.
The visitor centre is in the desert 30 miles south-east of the city of Sharjah, alongside the Jebel Buhais archaeological site within the Al Madam plain.
"Our first sight of Jebel Buhais was in the late afternoon sun, exploring the area after the midday heat," said Simon Fraser, principal at Hopkins Architects.
"It is an amazingly beautiful, barren setting, with the Jebel providing a powerful backdrop."
The centre's main building is formed of a cluster of four interconnected, circular, reinforced concrete pods, which are clad in bronze-coloured steel.
A bridge leads up a reception space, from where visitors enter the main exhibition halls contained in two of the circular pods – the first enclosed and the second with views of Jebel Buhais.
These spaces lead to a theatre, which has a large window also overlooking the rocky outcrop.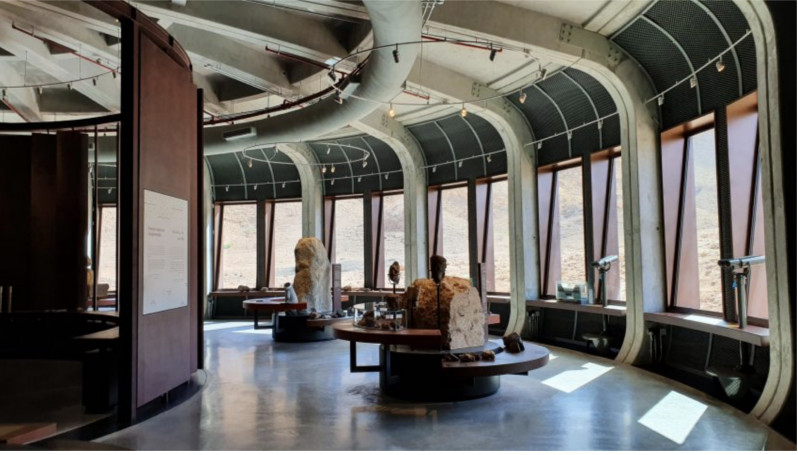 "The centre's inner spaces enable visitors to follow a journey that ultimately leads them to explore the Jebel itself," explained Fraser.
"We are confident that this exciting new facility will encourage many people from all over the world to understand the way in which landscapes are formed by tectonic activities and how the Earth has changed over time."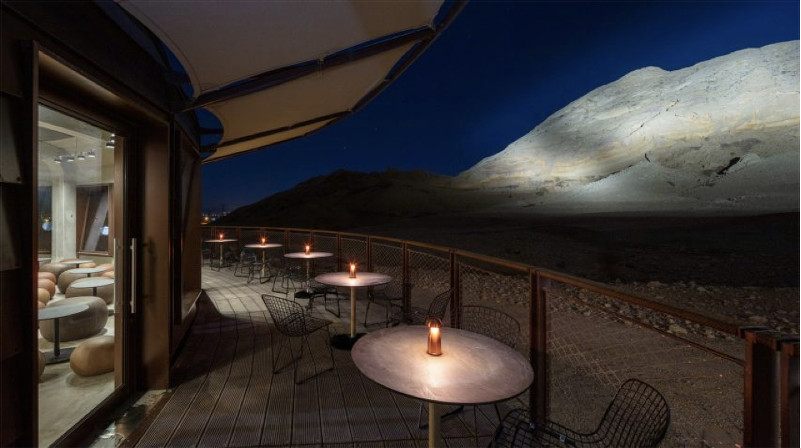 A cafe occupies a third pod, which has a terrace that also overlooks Jebel Buhais, while the fourth pod contains toilets, and lockers.