Game of Thrones is a highly successful HBO television series license plate is the saga of George RR Martin, "A song of ice and fire.
The fashion photographer Leonardo V tell us about the story of Matthias and Alain, that may seem distant, but in these pictures end up soon to interwine and embrace a common destiny, irrespective of the differences between the two characters.
In the fiction there is no difference between the female and male psychology. Just change clothes. The dress does not change his mind. Mind of man or woman that is. This is the concept of GAME OF THRONES project.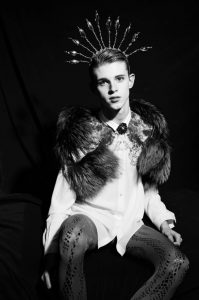 Leonardo V is Fashion Photographer, Artist, Creative Director, Filmmaker. He was born in Rome on 4 November 1974.
Driven by great passion and determination, he immediately started working after graduating in photography from the prestigious "Rossellini" Cine TV Institute in Rome.
After the first experiences in Cinecittà, he moved to Milan where he became assistant before Gianpaolo Barbieri and then Steven Klein and Douglas Kirkland.
After moving to independent professional activity, he moved between Milan, London and Paris.
He collaborated with Vogue France, Harper's Bazaar, Elle Italy, Jane USA, GQ Italy, Glamor Germany, In Style Germany, Flux, Marie Claire Italy, GQ Spain, Vogue Italia, Beyond the Magazine.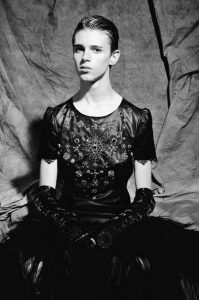 He realized international campaigns for Trussardi, Fay by Tod's, Superga, Lion Track by La Perla, Penny Black and Penny Pull by Max Mara, GianMaria Buccellati, Faber, Gas, Piedras by Maria Buccellati and MB Beach Couture.
In New York, through fashion, he entered the world of musicians, artists, poets and pop stars and in Miami he worked for the fashion magazine "Vis.a.Vis".
He has been directing advertising videos for several years.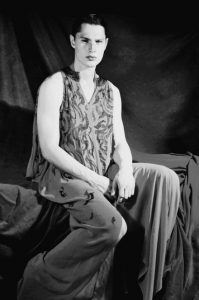 Alongside his professional activity, he also  pursued an artistic endeavour, that lead him to realize challenging cycles of images that have been realized in exhibitions and publications: Midrash Shekinah, Portraits, Mater, La Grande Transizione. won the first prize in the Intersection of Contemporary Art at the exhibition Kunst-Art of Bolzano.
Participated together with  Aldo Colonnello, Giacomo Celentano and Claudia Koll, for the project Music and Faith in theaters Villa Clerici in Milan.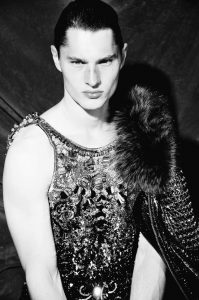 "Although I only worked with Leonardo once, he was dedicated, enthusiastic and reliable with a keen eye for capturing
details that others would have overlooked, He unquestionably has a bright future ahead of him in our world of photography" –  Douglas Kirkland