MFW: NICOLE MACCHI MESMERIZES IN A FUTURISTIC DRESS BY ROBERT ABI NADER

Fashion month concluded its third stop in Milan.
After the amazing shows from National and International brands  like the italian Fendi and Versace, the Milan Fashion Week is now ended.
While the fashion on the runway was memorable with Kendall Jenner shining a spotlight on the catwalks, the celebrities sitted at the front row, such as Rita Ora, Cate Blanchett and Poppy Delevingne and those invited to the fashion parties, also pulled off mesmerizing looks.
The Excelsior Hotel Gallia, Luxury Collection Hotel in Milan, has been theatre of amazing events and hosted important celebrities like the Hadid Sisters, the italian model and influencer Nicole Macchi and the Totteham soccer team.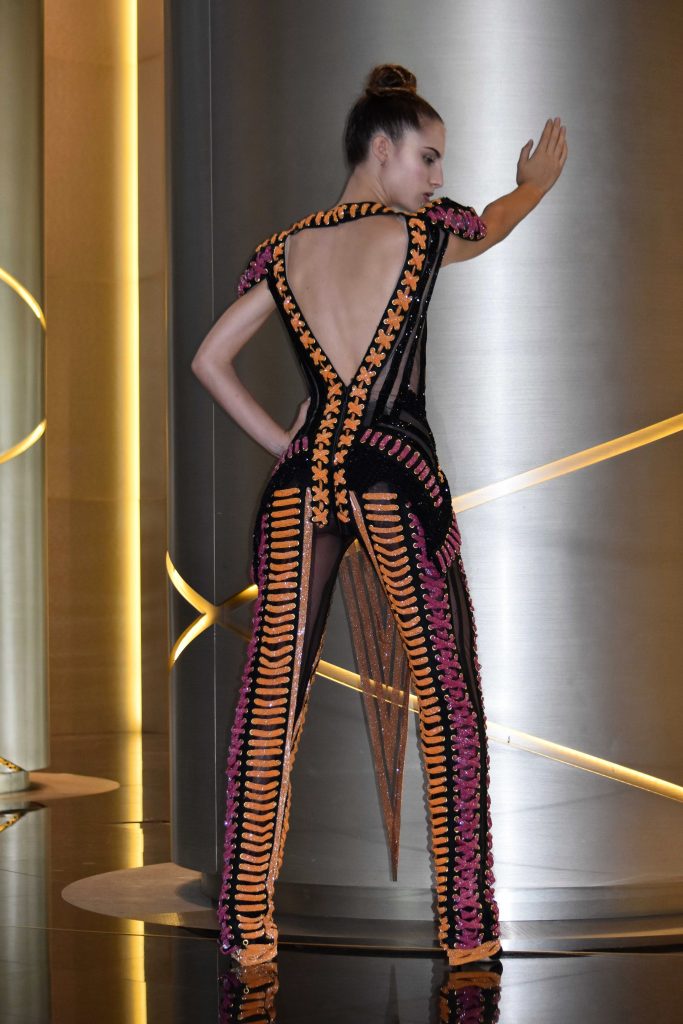 Milan Fashion Week attracted hundreds of well dressed guests, amongst them Nicole Macchi was spotted at the party wearing a sparkly jampsuit, sweetheart neckline, embrodered with crystal beading by Robert Abi Nader Mimo Collection, that  confirmed her as the new best dressed millenial model and influencer in Italy.
She was stunning on the Red Carpet at Venice Film Festival in a futuristic design always created by Robert Abi Nader and she chose to wear again his astonishing creation during the MFW.
The 20-year-old influencer completed her look with Cesare Paciotti's black suede shoes with high heels mixing them masterfully with the precious jewellery jampsuit.
On the closing night of Milan Fashion Week, La Camera Nazionale della Moda hosted its annual Green Carpet Gala at the Teatro alla Scala.
The event is dedicated to sustainable fashion, challenging emerging designers to rethink the Italian supply chain.