Sasha Velour is a gender-fluid drag queen who lives in New York.
Velour won season 9 of the Emmy-winning reality TV competition, Rupaul's Drag Race which was nominated for an additional 8 Emmys that same year.
She produces and stars in the drag show Nightgowns, which  has been called "[the] thinking queens drag show" (Time Out NY) and "a signature blend of thoughtful, politically-charged, emotional drag" (NEXT Magazine).
She is also the creative force behind Velour The Drag Magazine, a yearly publication about drag artists that has been called "unmistakably thoughtful…[with an] edgy, demure, and exacting aesthetic" (Bushwick Daily).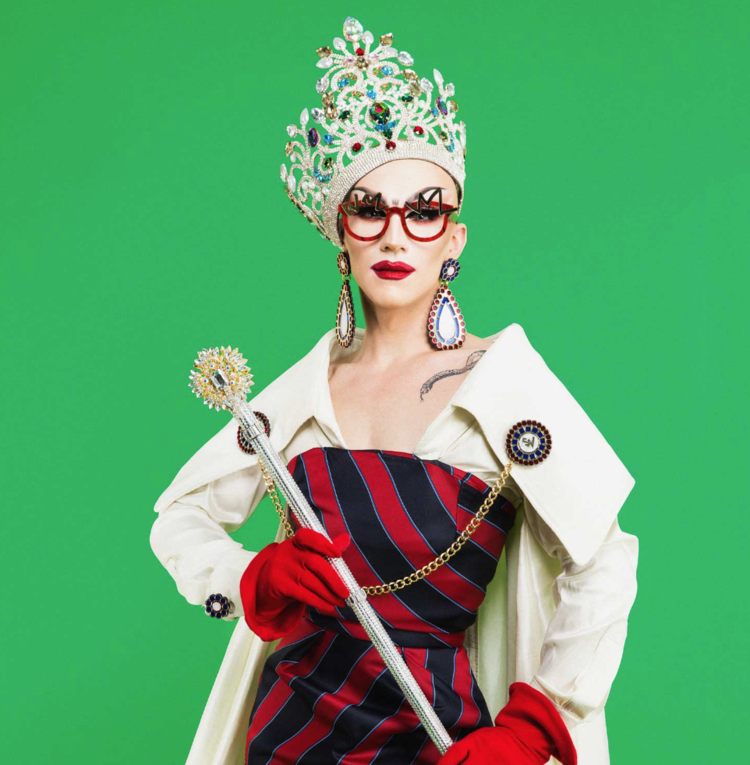 Velour designs all of her own merchandise and products. Her illustration and comics have been published in QU33R, Posture, Cicada, InkBRICK, Suspect Device, and Comics Workbook Magazine.
She recently created a Google Doodle of Marlene Dietrich.