Personalization has become a new normal in the consumer space. People not only want a luxury product or experience itself, they want to be able to personalize it to their liking and something that speaks to them – whether it's a dinner at a Michelin restaurant, or a luxury phone case by Michael Louis personalized with your initials. Customizable products span across most industries, and are no rarity for the yachting world.
In 2020, Ferretti Group has embraced this reality by unveiling the Ferretti Yachts 500 project, focusing on consumer comfort and personal tastes with customizable interiors.
Ferretti Yachts 500 Project is a new era for the Ferretti brand, where comfort and ambiance take center stage to bring an unparalleled yachting experience for this type of vessel. Beginning at the 50 ft yacht size all the way up to the brand's flagship model, the entire Ferretti Yachts 500 project "combines the dynamism of the exterior lines with an interior design completely reconceptualised in both aesthetics and function."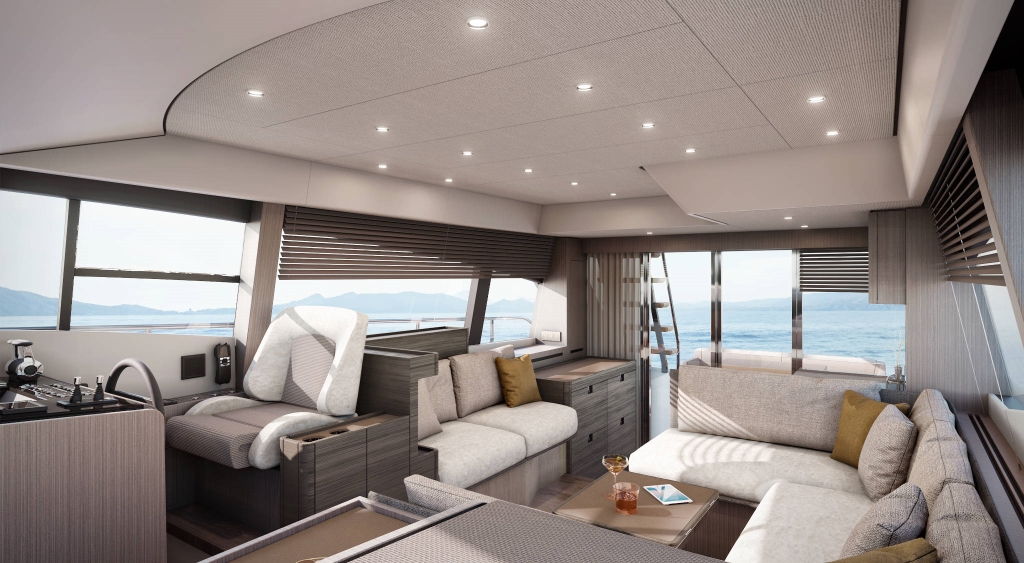 New stylistic features with design centered on people and their daily lives, brings to life a discreet luxury atmosphere unique to Ferretti Yachts 500. Clean design and carefully selected furnishing create an inviting and relaxing space.
There are two interior moods to choose from: Portofino or Santorini. The Portofino mood features richer elements such as dark oak, glossy lacquers in black and white, brown and beige fabrics and dark marble.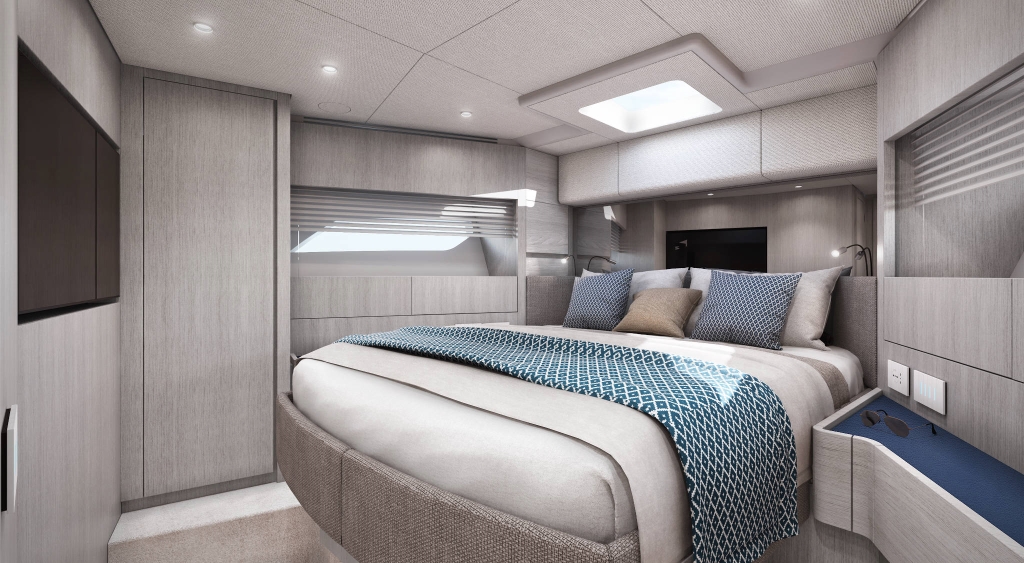 Life on board Ferretti Yachts 500 is made for relaxation, whether alone or entertaining guests. Ample seating areas are strategically placed both inside and outside the yacht for a surprisingly roomy atmosphere. Adjacent to the cockpit, seating can be transformed from leisure to a formal dining table accommodating up to 10 people. Similarly the flybridge features hybrid seating arrangements and an additional outside steering station. Advanced instrumentation is supported by the boat's twin Cummins QSB 6.7 engines delivering 550 mhp, for a top speed of 30 knots and a cruising speed of 25 knots.