VICUS: The founder Marco Lazzaroni tells us his story.
In my small atelier located in south Switzerland, I craft leather accessories. Through VICUS my intention is to offer the highest quality, combining an ancient tradition with a minimalist and contemporary aesthetic concept. To achieve this goal, I use top quality materials, such as vegetable-tanned leather, a completely ecological and sustainable element, produced in certified tanneries that work on the principles of a circular economy and excellence. The idea is to offer unique objects that last over time, products that "live" with the customer throughout his life.
Studying Business Economics has been something very important, precisely because I realised that, within the frame of Business, I don't feel good and fulfilled. Thus, I decided to leave the office behind, at first for travelling, then for other different work experiences.
Thanks to this period of experience and reflection I realized that I had to do something that would bring me closer to our roots, something tangible that would put me in close relationship with the nature and the social environment that always surrounds and inspires me. One thing that enriches me a lot is to constantly get in touch with people interested in my work, support their projects, exchange ideas, help them in their choices and follow them to get their feedback. Moreover, the idea of creating something that would resists the unbridled consumerism of our late modern times made me feel alive and stimulated for the future.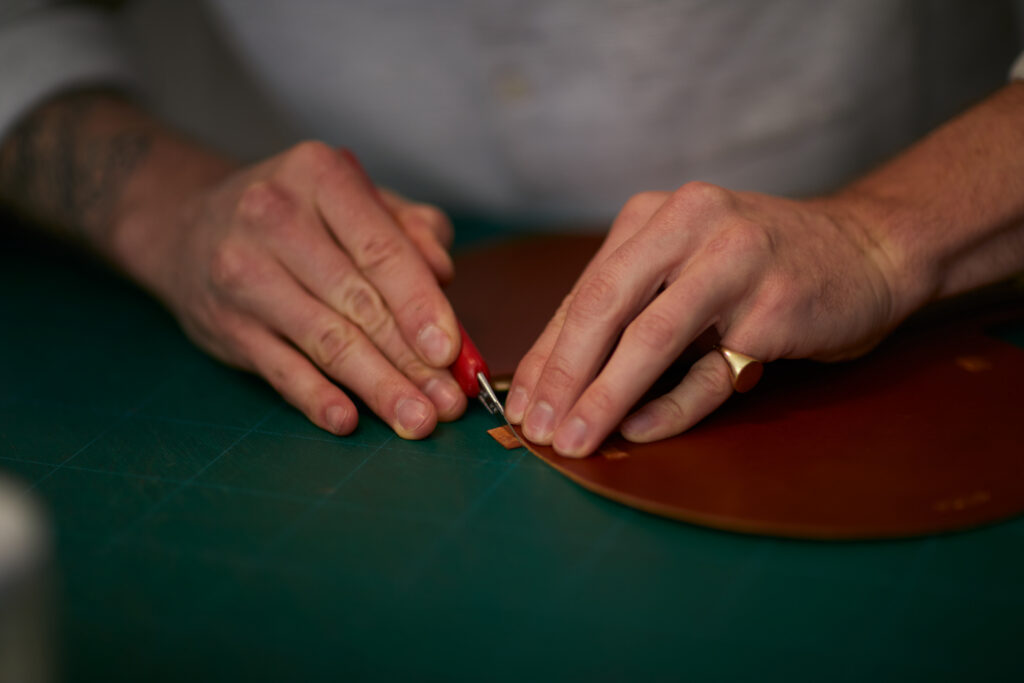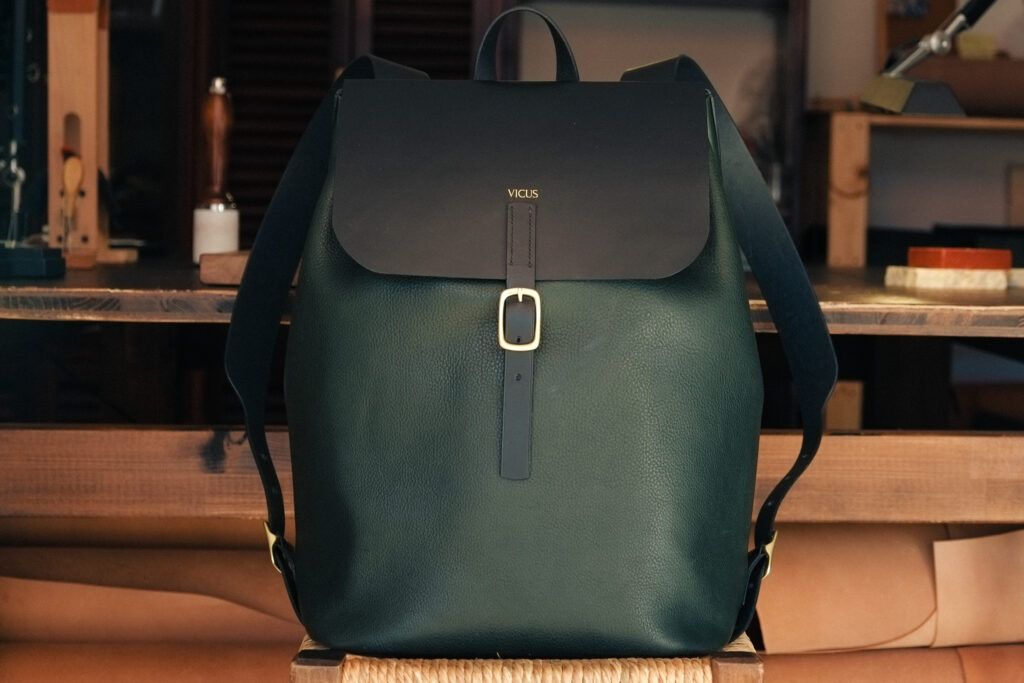 The whole process of creation — to choose a piece of leather (its colour, its feel), to design and cut out the forms or shapes, going through all the different manual and technical necessary skills — satisfies me as nothing else. The end, the goal of the process is a functional, durable, and beautiful object. The infinite set of skills and competences of craftsmanship give me the opportunity to constantly learn and continue to improve the technique on a pragmatic level.
It is well-know that the brain can be compared to a muscle, and like all muscles, the more we train and develop it through creativity, the more we can keep it young, dynamic and healthy.
This process gives me the ability to slow down the frenetic times of modern life, to go back with my mind and spirit back to times in which things were done with care, precision and dedication, where objects were created for everyday use and where waste was not part of the human being's conception of production.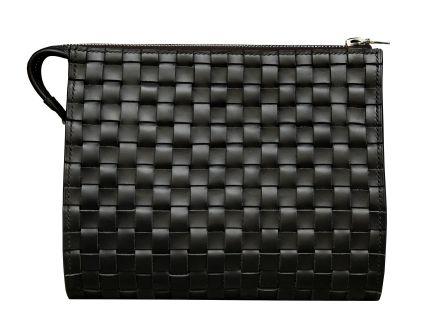 Another very important aspect is to keep traditions alive, through teaching and passing on knowledge between generations; this is because the ethnological richness of the creation of the human being cannot afford to lose certain professions, technical skills and competences that structure tradition. I believe, however, that today more than ever, we need to find a way to inform the world about the importance of these jobs, and the humility that comes with "getting their hands dirty". The meaning of craftsmanship in our times is a meaning of resistance against the illusory values of products in late modern capitalistic societies. Important things, for the craftsman, are not the luxury car and fashionable clothes, but rather serenity, personal satisfaction and peace, all sentiments implied in the whole process of creation.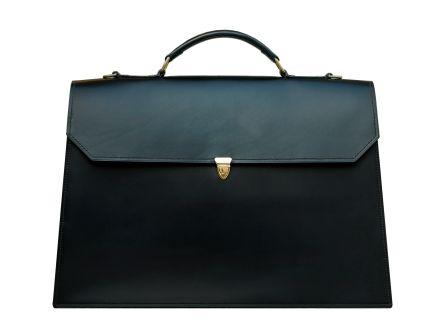 With a passion for organic materials, hand tools, minimalistic form, and attention to detail, I love to study, design and realize accessories for our homes. Leather is a fascinating material, which absorbs the tracks of our life revealing, from generation to generation, the good and noble sign of time and human history. I've decided to work on interior items because I believe that leather is one of the most versatile materials on one hand, and is able to warm our ambient, to create hospitality, and to give color to our houses on the other.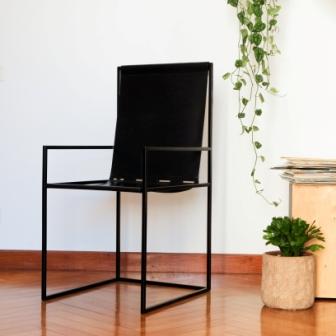 For him and for her, these business bags are designed for people who are always on the go and with work at the center of their programs. With a minimal, elegant and timeless design, these bags are created to impress and attract.
Designed to carry everything you need to get the job done, whatever it is, your perfect companion throughout the day. These well-suited briefcases have a thoughtfully spacious interior and some multifunctional slip pockets to keep all your needs organized.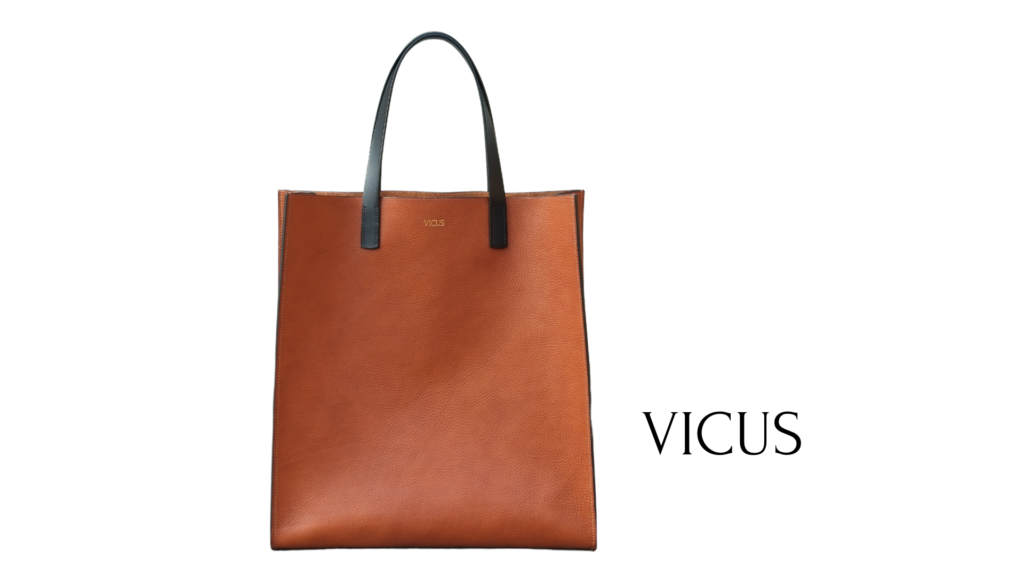 From the very first moment, I am devoted to realizing leather accessories of the highest quality with the purpose of adding value and personality to the human being daily life; offering to the customers an alternative to the fast-fashion industry.
From a weekend in the city or just heading to the office, this Tote is an elegant carry everything, go-anywhere bag; featuring plenty of space for your daily needs. Made out of soft tumbled natural leather, it will patina and age beautifully with every adventure you take.
A bag that tell your story.