The Lofoten archipelago is located north of the Arctic Circle in the county of Nordland, Norway. The archipelago is known for its exceptional natural beauty, and the stockfish. Lofoten has a very high density of sea eagles and millions of other sea birds, among them the colorful puffin.
Despite the latitude north of the Arctic Circle. Between May 25 and July 17 you can experience the Midnight Sun, and from early May the nights are bright.
Once there, you'll find clear blue waters that rival the Mediterranean, craggy mountains that rival Iceland, and enough edgy museums and fishing villages to rival…well, just pick any Scandinavian hot spot.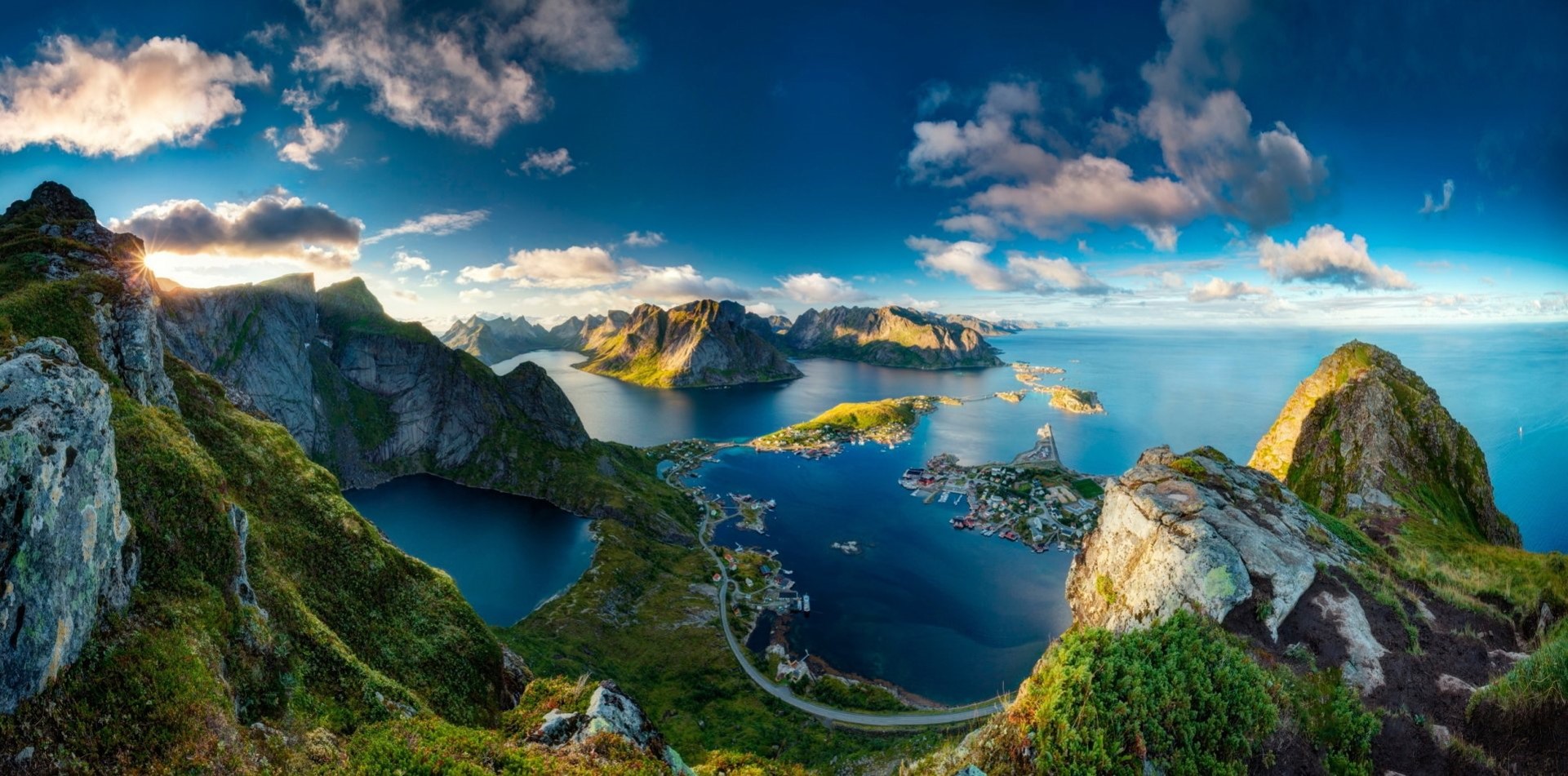 The water in Lofoten can be as clear and blue as the Caribbean or Mediterranean (if not nearly as warm). Just take a look at the waters surrounding Haukland Beach for proof, where kayaking and swimming are inviting propositions during the summer months.
While summer brings the enviable midnight sun, winter has its own celestial wonders for those willing to brave the cold: the Northern Lights, best viewed between September and March.