Elegance responds to the imperative "Less is More"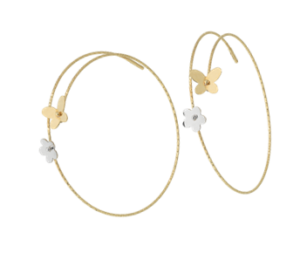 Lightweight, comfortable, surprising, modern, hypoallergenic jewels, born from the combination of 18karat gold, diamonds and pearls. Absolutely iconic. Spiral elements, like a visual echo that repeats itself and spreads from the sky to the Earth to live among the stars.
MagicWire® was born from the research and culture of metals, as well as the study of shape memory. Innovative techniques and processes come together to create a unique style and design.
The magical golden thread seems to go against the laws of statics and venture into the void.
The MagicWire® collections are based on the dynamism of the thrusts that are regenerated inside, where the shapes fit together and compensate each other and then explode outside on a journey into the Universe.
Rings, bracelets, necklaces and pendants create an avant-garde collection with elegant and essential lines in the most modern colors, capable of awakening dreams and desires. Gold that adapts perfectly to the body and dresses the skin with light.
Artistic creations made for those who love to express their personality and amaze every day with jewels to be interpreted in a different way on every occasion.
Today the MagicWire® brand is the undiscussed protagonist in the world of distribution for the creation of the largest number of models characterized by shape memory.