The Residenza di Ripetta is located in the heart of the historic center of Rome, an area where cultural pleasures are found at every corner.
A few steps from its  entrance, the amazing neoclassical architecture of Piazza del Popolo welcomes art lovers and invites them to enter the Basilica of Santa Maria del Popolo, an Augustinian church that houses works by Caravaggio, Pinturicchio and Bernini.
On the other side of the hotel there is the fashion district of Rome, a vibrant network of streets with luxury boutiques of the most important and well-known fashion brands in the world.
In the 1960s the hotel was inaugurated, housed in a superb architectural complex, which for centuries was one of the main conservatories for "spinsters" in the city: the Conservatory of Divine Providence.
The restoration was commissioned to Luigi Moretti, one of the most famous Italian architects of the twentieth century; transformed a boarding school for girls into an innovative-looking building, preserving the original floor plan and introducing lines and curves into the interior spaces.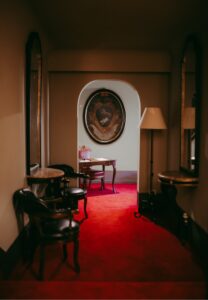 Under renovation from 2020, the Residenza di Ripetta is changing its appearance, despite its marvelous historicity intact.
The future rooms and suites of the Residenza di Ripetta fully represent the concept of luxury, where classic influences and modern design merge, giving these "precious caskets" an authentic beauty.
The keywords of our new historic home will be Italian craftsmanship and simplicity.
High quality velvet fabrics, precious fabrics created specifically to cover furnishing accessories, refined quality marble and herringbone oak parquet of great aesthetic effect, will be just some of the elements that our Guests will have the pleasure of appreciating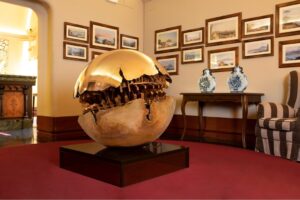 We will also be home to three dining options: a modern restaurant, an elegant Lobby Bar & Cafe and a lively Rooftop Cocktail Bar overlooking the rooftops of the Eternal City.
Elegance and energy will be at home at any time of the day and we'll remember to our customers what true hospitality feels like through wide smiles and open arms.
We'll help you soon to discover every nook and cranny of Rome and, with the help of our staff, we'll make unique your experience in Rome and at Residenza di Ripetta.